High-security technology, customer-driven solutions.
12 VDC, 17.2 Ah Back-up Battery
Acc-B12-18
Dimensions: 6-1/2" X 7-1/8" x3"
Weight: 12.8 lbs.
Shipping Info: Carton: 6" x 4" x 4"
Weight: 12.8 lbs.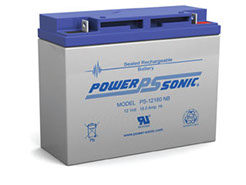 Product Applications:
Government Agencies, Sensitive Compartmented Information Facilities - SCIF's, Command Centers. Critical Infrastructure, Embassies, High Security Critical Industrial, Energy Infrastructure, Transportation, Financial Institutions and any facility requiring the highest level of encrypted security.